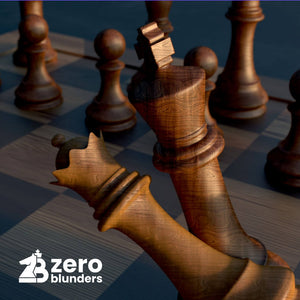 Welcome to Zero Blunders!
Are you a chess enthusiast looking for new ways to show off your love for the game? Look no further than our selection of chess t-shirts! Whether you're an amateur player or a seasoned grandmaster, we've got something for everyone.
Our chess t-shirts are not only stylish, but also comfortable and made with high-quality materials. They're perfect for wearing to your next chess club meeting, tournament, or just as a casual way to show your passion for the game.
In addition to our chess t-shirts, we also offer a variety of other chess-themed clothing items, including hoodies, hats, and more. So if you want to represent your favorite game in style, be sure to check out our full selection of chess apparel.